For Home
Trinity Wiring Solutions, LLC is your all-in-one smart home solutions provider. Today's connected home allows us to design and install custom security, wellness, surveillance, wired and wireless network, and audio-video solutions that seamlessly integrate into and improve our lives.
No two homes are built the exact same so neither should your security system. Trinity Wiring Solutions, LLC offers products that work together to create a fully integrated home security system customized to your home's security demands. Our team of security experts review the layout of your home to determine the best security options prior to the installation of your security system. With the latest burglary and fire monitoring technology, you're prepared for any emergencies if they occur.
In the event of a burglary or fire alarm, your alarm system sends an immediate alert to our monitoring central station, professional experts then verify the alarm and instantly notify the police, fire department, or first responders upon verification to get you the help you need quickly even if you're not home. Our patented crash and smash protection ensure that even if your security panel is damaged or the phone line is cut an alert is still sent to our central station in the even an alarm is triggered.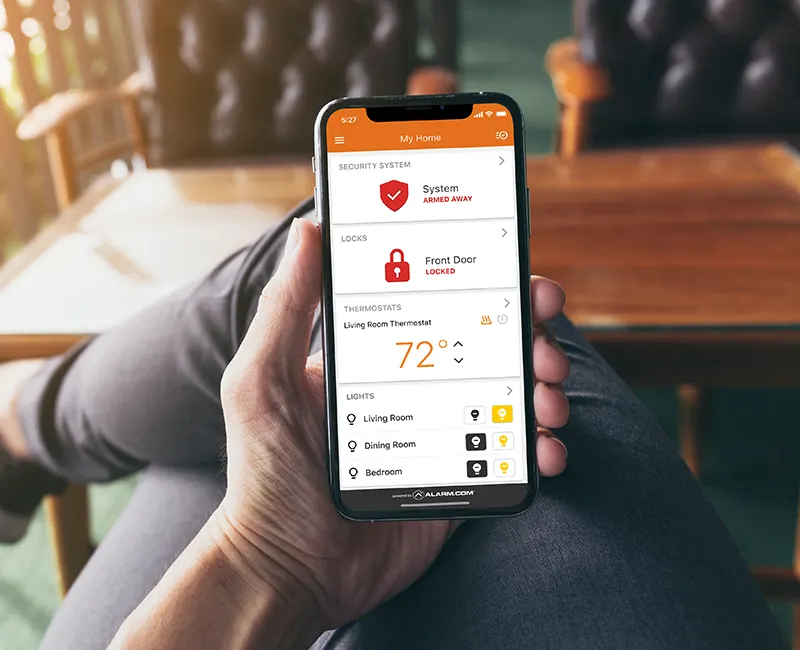 With Trinity Wiring Solutions, LLC, you can live your life more securely and conveniently by using smart home devices that help manage the functionality of your home. Enhance your security with smart access control that include smart locks and garage door sensors, manage your energy usage with smart thermostats, take proactive steps to prevent emergency situations before they turn extreme with flood sensors, strengthen an elderly loved one's safety with wellness solutions such as two-way voice cameras, pendants, bed and chair sensors and more.
With Alarm.com desktop access or app, Trinity Wiring & Security Solution's easy-to-use smart phone application, gives you the ability to manage your home no matter where you are.
Our team is constantly working alongside our partners to test and research the latest smart home technologies to make sure we offer the safest and newest products to our customers.
Our security experts work with you to review the layout of your home before installing security cameras at vulnerable areas, allowing you to record live video, download clips and capture emergency situations if they were to occur and store in our cloud-based system.
Once your cameras are strategically installed in the best suited locations, a Trinity technician will walk you through how to use our customer interface known as the Alarm.com app, show you how to check live video footage, download clips, and store in our cloud system so that you can get the most out of your security system.
In today's technology savvy world, having a home built with the foundation to turn into a smart home is a no-brainer. During the construction process of your new home, a Trinity consultant will go over different home networking options during your initial consultation. Then, based on the selections that you have chosen, our team installation specialists experts go into the rough in and final stages of your home's construction process to install and test all network selections to ensure your home has all the necessary requirements needed for smart home, security, and entertainment additions to your home.
Not only does the initial networking provide the possibilities of future amenities into your home, it also increases the value of your home if you choose to sell it, turn it into an investment property or pass it down to your family.
Whether you're planning on installing a house-wide audio video system or room by room audio video solutions, the team at Trinity Wiring Solutions, LLC create a customized fit based on your needs.
During the construction process of your new home, a Trinity consultant will review all the audio video possibilities that work perfect for you and your family during your initial home consultation. Next, our team of audio video installation technicians work with you to install and test the sound equipment and network connections to ensure efficiency.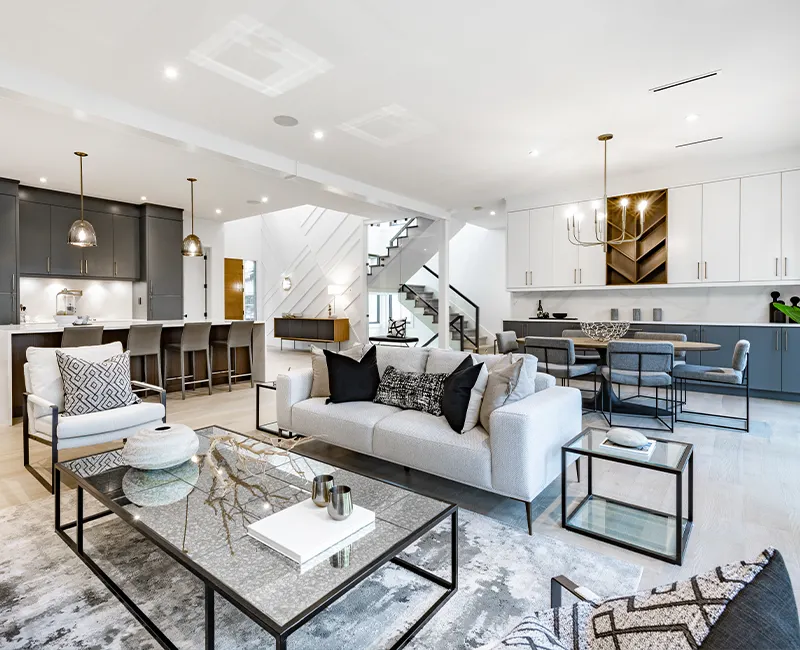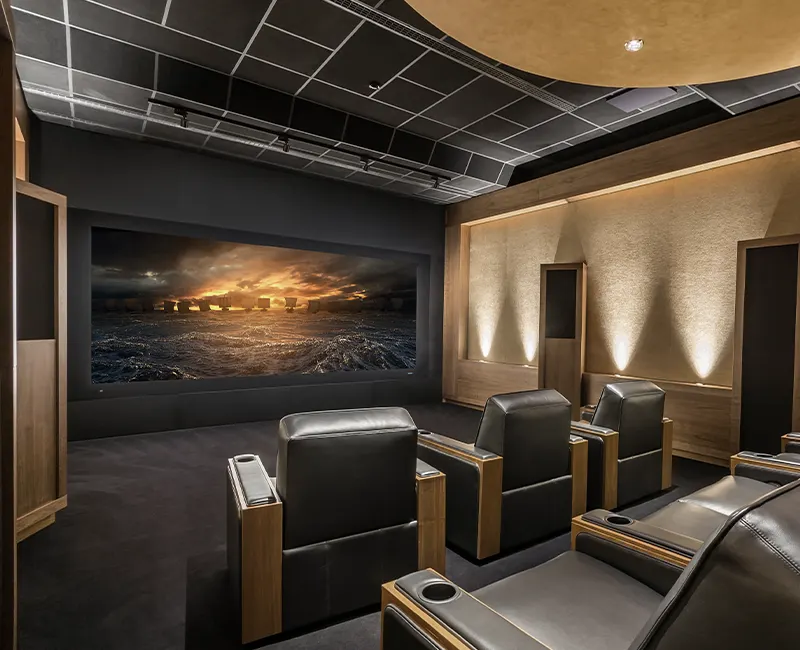 Are you looking to re-create the movie theater experience with extraordinary surround sound and vivid image display? During the construction process of your new home, a Trinity consultant will review home theater system options then design, install, and test the system to ensure everything works smoothly. After your service appointment, our team will run-through how to use your system and answer any additional questions you may have.
Call 800-613-1874 or fill out the form to start your residential project today!