Trinity Wiring Solutions, LLC has been partnering with builders for over 20 years.
With over 65,000 installations across more than 1,000 communities in multiple states, we take pride in pursuing long-term relationships with our builder partners. Our sales and production capabilities range from supporting local, custom builders to Fortune 500 national partners. Each builder relationship rollout is handled exclusively by our executive team to ensure tailored, customized processes are developed to seamlessly integrate with existing infrastructure.
In today's digital world, potential homebuyers are looking to builders for advice and counsel on the ever-changing smart home landscape. Allow our trained, professional consultation staff to enhance your sales process by educating your homebuyer's on today's smart home landscape while future-proofing their investment. 
Deadline Driven – Quality Focused
Trinity's team of Design Consultants work closely with our partners' sales organizations to seamlessly integrate with their sales processes and add value to each homebuyer's purchasing experience. After a homebuyer's initial design consultation, our team of project managers and installation specialists work directly with our builder partner's construction team to ensure our rough-in and trim-out schedules coincide with production schedules. Each phase of the construction process is followed by a personalized quality inspection by a member of our Project Management Team to ensure every install meets the Trinity Standard. Based upon our vast experience in the residential construction industry, we understand the importance of adhering to deadlines without sacrificing the quality of our deliverable.
We ensure peace of mind to homeowners.
Our years of experience has taught us that closing on a new home can, at times, be an overwhelming experience for homebuyers. That is why we offer every one of our homebuilder partner's buyers the Trinity White Glove Experience. While the home is preparing to settle our award-winning customer service team will schedule a personalized visit to the home where one of our trained, White Glove Consultants will walk the homebuyers through the features of their new home and thoroughly answer any questions or concerns. In an era when net promoter scores (NPS) are of utmost importance, Trinity's ranks among the highest levels in any industry.
Additionally, our team is backed by an award-winning, certified 24/7 monitoring central station. Give your homebuyers added peace of mind by equipping their new home with state-of-the-art burglary, fire, and medical protection which all come standard with our signature two-way voice monitoring. This feature allows customers to communicate hands-free with our central station operators from anywhere in their home without needing to locate and answer a phone.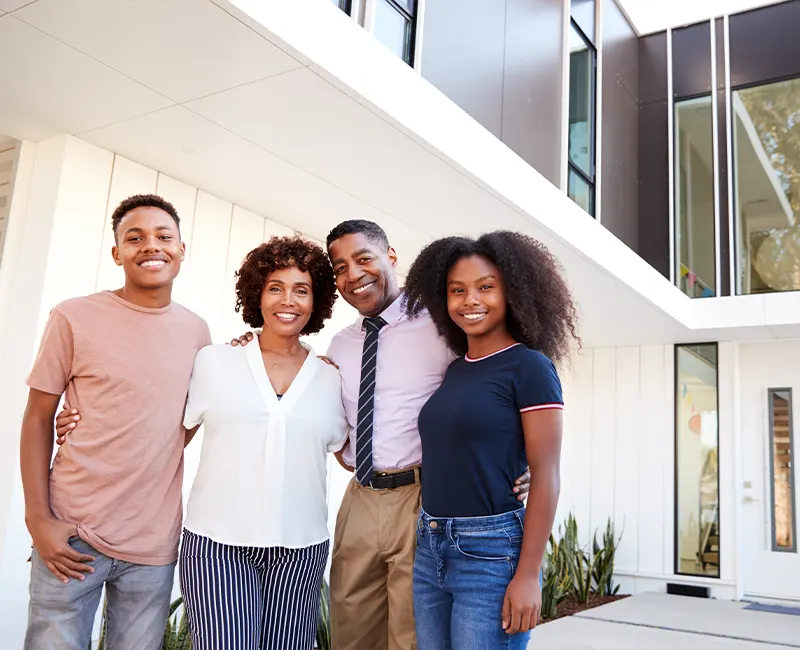 Call 800-613-1874 or fill out the form to start your project today!