Providing excellent service since 2001…
Our team is committed to the highest standards across all business practices and during every stage of a customer's journey. Our integrity-based team of employees achieves to provide the highest level of service and in return earning the trust and respect from our customers, team and community. Trinity is able to attribute our successes by keeping the following principles in mind.
Deliver exceptional customer service that foster long term relationships
Provide data driven results that assist in business decisions
Create a strong and motivated company culture
Nurture innovation and the idea of tomorrow
Operate with integrity and ethics on all business levels
Give back to our community
Always do the right thing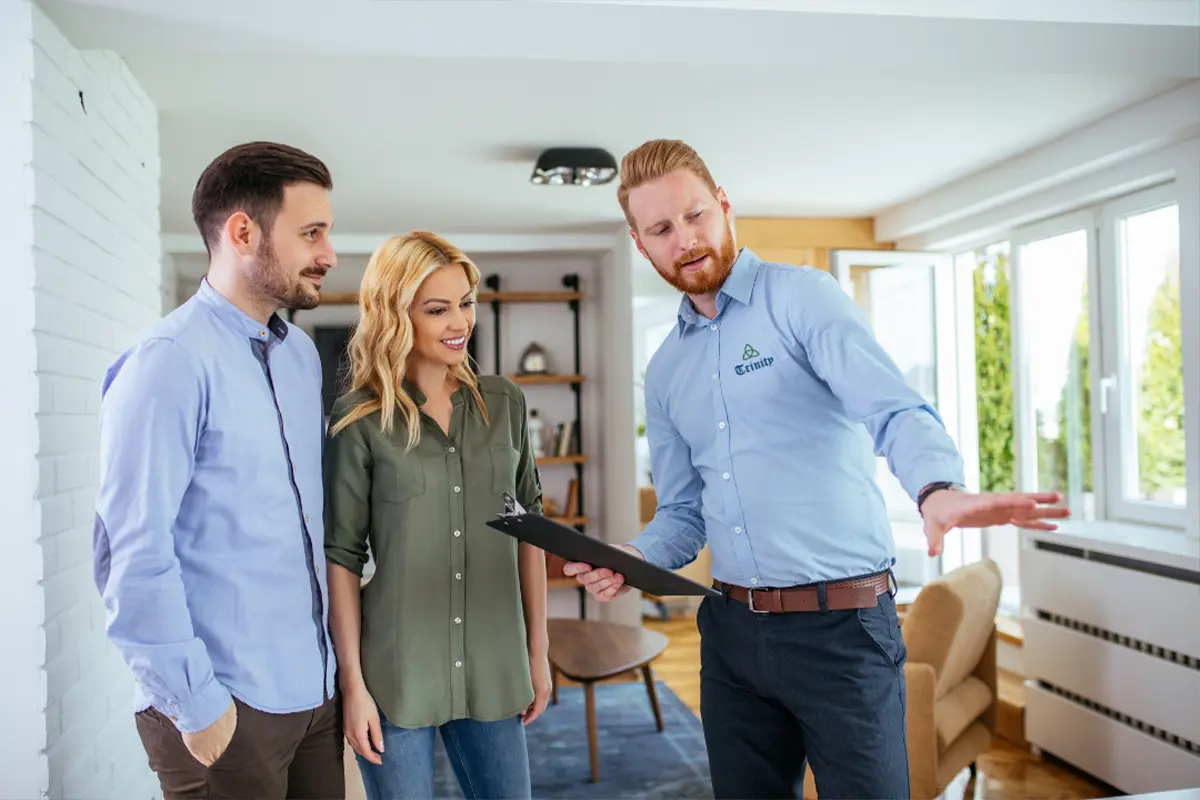 The meaning behind the trinity knot
A nod to Irish heritage, a reminder of company beginnings, and a dream to make a difference in the community.
The Trinity Knot serves as a reminder of the company's early beginnings in Ireland and a symbol to pursue the lifelong dream of making a difference in the community.
Our mission is to create a company culture focusing on innovation and the world of tomorrow to better serve the needs of the community. We are committed to providing customer service excellence by fostering long term customer relationships that start from the beginning stages of a customer's journey to all the adventures in between. Through constant innovation and implementation of the latest technologies across all business practices over the past 20 years, Trinity's mission has grown from securing residences to securing small to medium sized businesses as well as large corporations through a large suite of services catering to each individual and industry. With a deep passion to provide for our community, our dream has only just begun.
Trinity's founding principles were tailored to provide customer service excellence…
Trinity offers a wide array of services in the areas of video surveillance, access control, security monitoring, low-voltage wiring, audio-visual solutions, networking, wellness, and more. After expanding into residential and commercial security and monitoring services, Trinity has had the pleasure of providing peace of mind to thousands of families and organizations across the East Coast. Rated as one of SDM Magazine's Top-100 Security Companies in the United States, as well as one of CE Pro's Top-25 Integrators in the United States, Trinity's core objective of satisfying our customers has remained unchanged. With multiple 5-Diamond Award Winning monitoring facilities nationwide, our customers can feel safe and secure knowing that they are protected 24/7 from the threats of burglary, fire, and emergency disasters. It has been an absolute pleasure serving you since 2001, and we look forward to continuing to serve you now and in the future!