August is National Back to School Month and to kick off the final countdown of summer, we have put together a few tips to secure your home for the back-to-school season.
Secure Your Home for Back to School
Getting ready for back-to-school or back-to-work can be a busy time for all. As schools and workplaces open back up for in-person learning and work, locking up your home when you leave or getting instant notifications when the kids get home from school helps ease the hustle and bustle of your day-to-day life.
With a Trinity Security System, you can get personalized alerts from your mobile app. Set up Geo-Services before you leave to create automation rules and alerts, in case you forget to close the garage door or turn your lights off on your way out.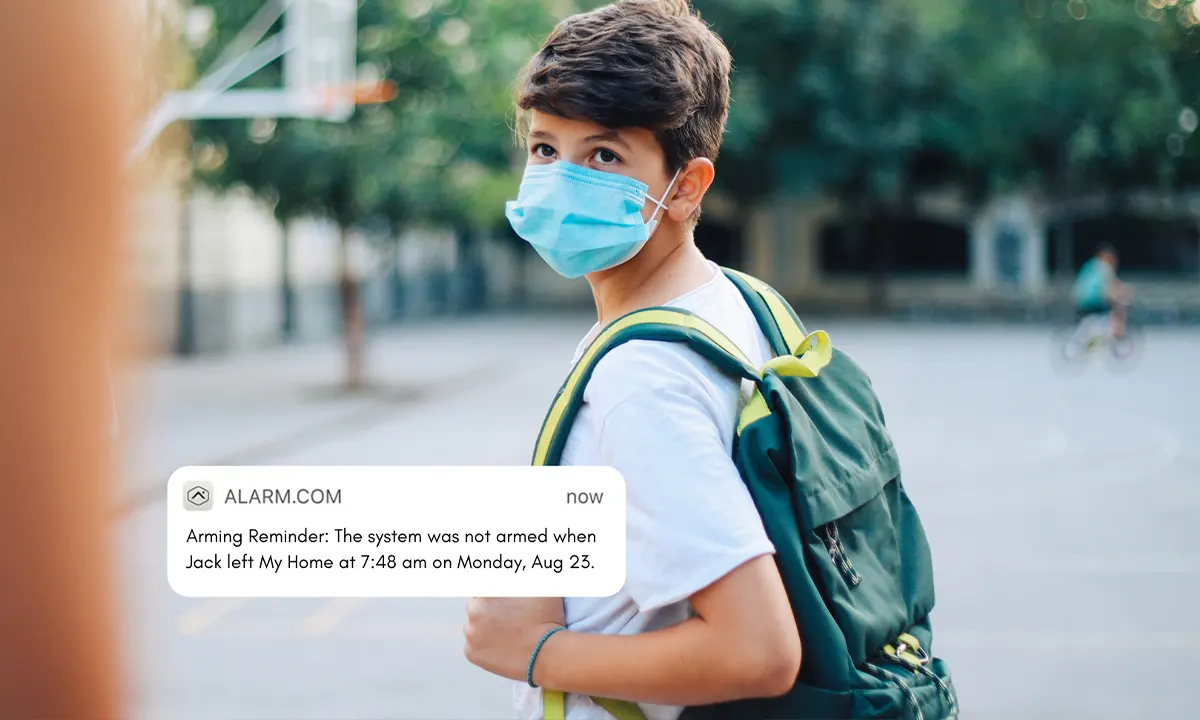 Access Control for the Family
As kids get older, they have more going on, which means they forget things. Unfortunately, this often includes securing the house when they're last to leave. Weekday mornings are busy and kids are forgetful. If they're the last to leave the house, you may be concerned about whether or not they remembered to lock up after themselves. After all, there's nothing like coming home to discover that your garage has remained invitingly open all day.
Trinity can help with actionable smartphone reminders. Once your teens have their own Alarm.com app and user code, your house can remind them directly if a door isn't locked, the garage is open, or the security system isn't armed when it should be. They'll be able to lock up your home quickly remotely through their app.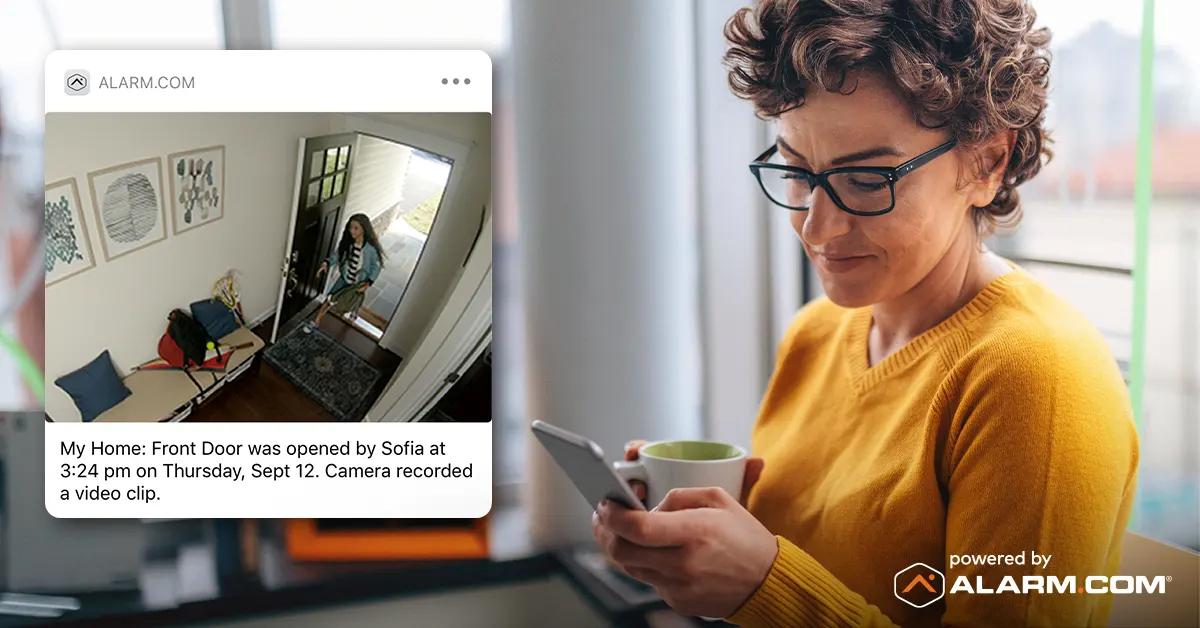 Check In During Homework Time
Your Alarm.com app is here to help, offering peace of mind via quick, visual check-ins. You can see a quick snapshot from any Image Sensor, view a live feed of your kids doing their homework from your living room camera, and even get front-door video clips of your kids arriving home.
If you prefer a hands-off approach, Alarm.com also offers a range of custom alerts for specific activity and events, such as the kids not arriving home on time, or even the videogame cabinet being open for too long.
Let Trinity keep an eye on your home while you're at work and the kids are at school so you can focus on your day-to-day life while we protect what's most important to you.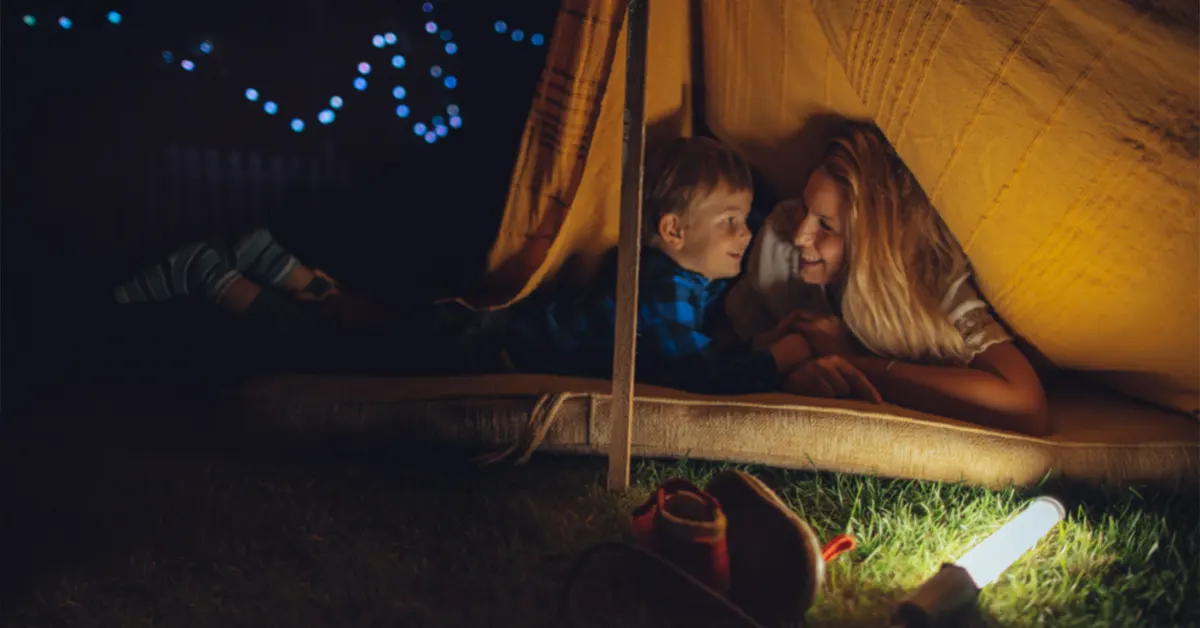 Bonus: S'more Summer Fun!
This year, summer doesn't end until September 22nd which means your family still has time to do summer activities with the kids! See our list of s'more summer fun ideas you can do with your family.
Enjoy your evening dinners on your patio or have a picnic. Whip out the grill, get your favorite snacks, or even create a charcuterie board for your family or friends and relish the last few weeks of summer.
Set up a tent for a backyard campsite. Make sure to bring bug spray, extra cozy blankets, flashlights, and an air mattress or sleeping bag. There's nothing better than laying underneath the stars and experiencing the great outdoors (or great backyard).
Plan a last minute trip to the river, lake, beach, or pool. Don't have time? Set up a small plastic kiddie pool so you and your loved ones (pets included) can make a splash in your backyard.
Get the family together for s'more making or marshmallow toasting. August 30th is national toasted marshmallow day and what better way to celebrate such a sweet day than getting together by the fire and toasting some ooey-gooey marshmallows.
Walk a trail or take a hike. Getting out in the fresh air can be a great way to boost your mood. To prepare for your trail or hike, pack sunscreen, a hat, water, snacks, bug spray, sturdy shoes, and a light jacket in case it rains. Make sure your phone is fully charged and pack a portable phone charger in case of emergencies. Always pack an emergency kit and store it in your car or bring it with you in a backpack.