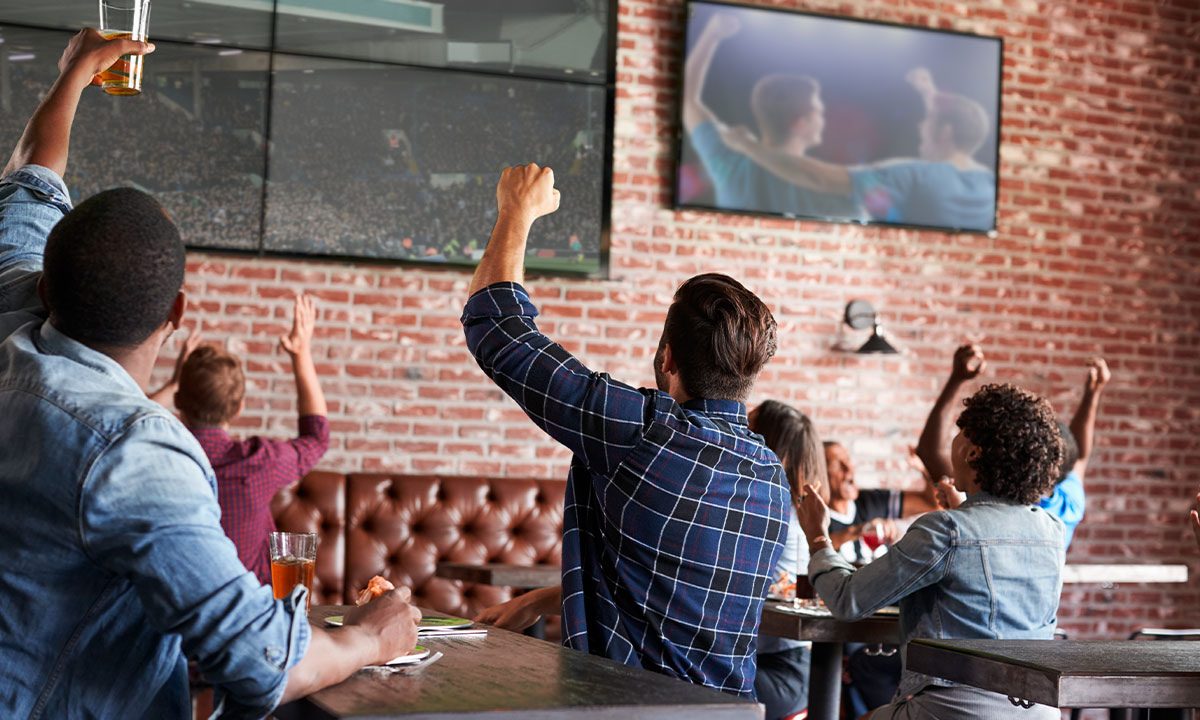 For many people, a memorable night on the town involves visiting a bar or restaurant that offers a memorable experience, usually through the atmosphere it provides. Perhaps you remember the club for its dance floor with pulsing lights, the bar with giant screens and excellent sound for rounds of karaoke, or the restaurant with its sleek design and upscale ambiance. Commercial audio and video solutions will provide business owners with a unique atmosphere that will keep guests coming back again and again. Whether your locale offers an extensive food and drink menu, trivia nights, a dance floor, or sports entertainment, Trinity Wiring Solutions offers commercial audio-video solutions perfect for your business. Here are some of our favorite ways to give businesses a boost.
Turn Up the Music
Music is essential to creating a mood for your business, whether you want full volume on the dance floor or a soft purr in your upscale restaurant. Audio is the simplest way to incorporate commercial solutions into your business, whether you're looking for a simple touch of audio, or a more complex, layered sound system. For club owners, crisp and loud audio with multiple speaker placements is a necessity. Restaurants can benefit from a handful of strategically placed speakers to add a light atmospheric element that doesn't overpower dinner conversation. Our team at Trinity Wiring Solutions installs multi-room audio systems that grant music access to either your employees or even your guests for a more interactive experience. We specialize in centralized systems that streamline audio management; for certain systems, you just need to plug in your phone and begin streaming a playlist through the whole building, or in particular isolated spaces. That means you can keep the sports game loud in your public bar spaces and the music quietly humming in the bathroom simultaneously.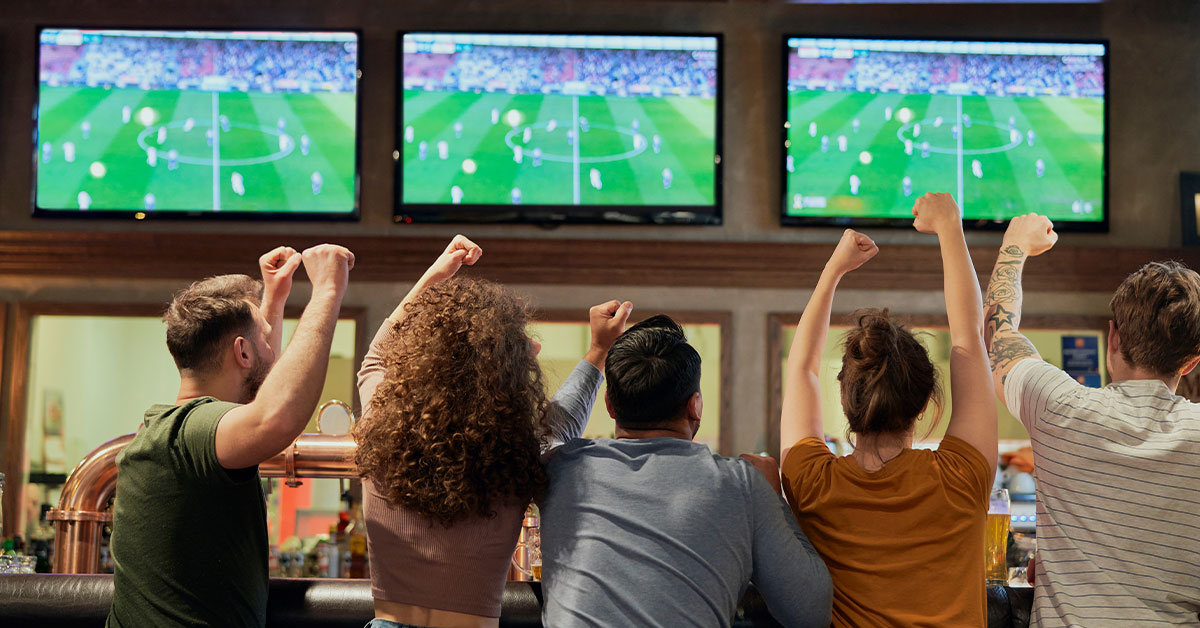 Add Visual Details
As we've mentioned, customers are seeking a unique experience that sets their night apart from the rest. Aside from audio upgrades, the addition of flat-screen displays throughout your business can increase your restaurant or bar's visuals. Your sports bar will benefit from a myriad of screens that broadcast different games, with the ability to host themed trivia nights when there's no big game. A club can feature interesting artistic visuals that inspire your guests to express themselves on the dance floor or hashtags that encourage clients to shoot photos to share on social media as more free publicity demonstrating everyone enjoying your food, drinks, and atmosphere. No matter what kind of video solution you seek, it's easy to improve your business with the placement of a few screens.
Create Interactive Experiences
Interactive technology is one of the most effective ways to draw a crowd and keep them returning. Individual screens can display a menu featuring tempting photos of your dishes and cocktails that encourage customers to impulse buy based on the visual from the digital menu. Some of these also include games for children to play and the ability to pay the bill from the table. Certain clubs include LED panels on the dance floor with movement and pressure sensors to alter light and color when someone dances atop them. When you open your business to event hosting, from bachelorette parties to corporate outings and even birthday parties, you can increase revenue. Your guests will be amazed in a space with interactive audio, video, and lighting that responds to their movement or touch, whether you want to project images on the dance floor or host karaoke nights.
Automate the Atmosphere
The best way to operate your commercial audio-video systems is through a smart, centralized control system. You'll be able to operate every aspect of your business from any location, whether it's through an on-site touchscreen panel or a mobile app from your home. It's easy to shift the mood of your bar or restaurant with customized settings that incorporate specific adjustments for music, lights, and visuals at a pre-set time. It's also possible to adjust settings across locations so your bathrooms and kitchens maintain their brightness, your drinking and dining spaces soften, and your dance floor can electrify! A timed scene allows your employees to concentrate more on customer service and less on maintaining the atmosphere, but it's also easy to adjust volume or brightness depending on the energy of the crowd. Around closing time, your bar can automatically change its lighting and music to gently encourage your clients to start heading home, and your closing team can switch off the entire system with the tap of a button.
Trinity Wiring Solutions can help you elevate your business with audio-video solutions. Whether you'd like us to install a full-house system that includes audio, video, and lighting, or you'd like the addition of a few screens, we'll bring your clients an experience they'll never forget. Contact us today to begin!