What can we help you with?
Low Battery – How To Replace Smoke/Heat/Freeze Detector (Smoke Detector) Battery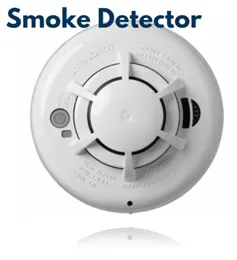 Battery: AAA x 3
Items needed:
4 ft ladder (depending on how high your ceiling is, you may needed a longer ladder)
Flat head screwdriver
Please Note: Smoke Detectors are a builder installed device. Trinity does not install or maintain smoke/carbon monoxide detectors. Trinity reps cannot advise on the changing or maintaining of a home's smoke/carbon monoxide detector. Please reach out to your home's builder for more information regarding your smoke detector.