Kick up that grill, blow up your kiddie pool, and relax knowing your energy bill won't be breaking the bank during these hot summer months. Summer is finally here and with social distancing procedures in place, we are all spending a little more time at home.
It's tempting to lower that thermostat to a chilly 65 degrees when you're staying at home but if you're going out of town, to the grocery store, or just for a walk outside, it's important to remember to save energy and keep your energy bill low while ensuring your HVAC system operates effectively and efficiently. Keep reading to find out how to save money and energy this summer with these three easy steps.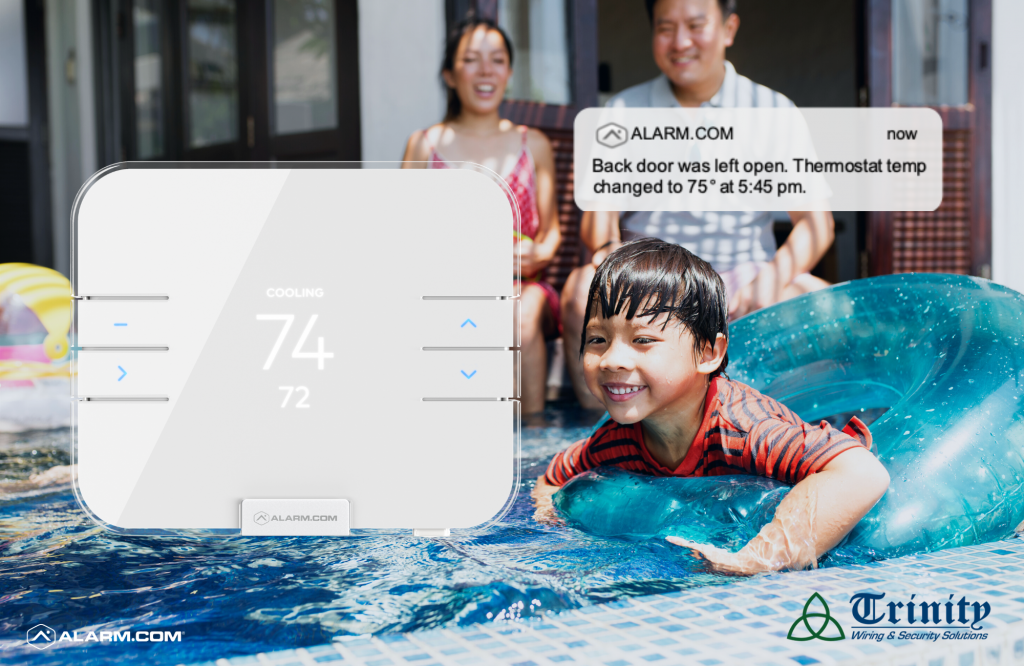 Incorporate a Smart Thermostat into your home
You may be wondering, what makes a thermostat smart? Our ENERGY STAR certified Smart Thermostat helps keep your home at a comfortable temperature while also providing the best savings for you and your family! It's sleek design and user-friendly app helps you adjust your thermostat from anywhere, set up geo-fencing to automatically kick-on the AC as soon as you get home or turn off as soon as you leave, and keep track of your temperature through data measurement. Now that's smart!
Maintain the upkeep of you air conditioning system
Keeping track of the quality and life span of your air conditioning system may seem cumbersome, but ensuring that your air conditioning is clean can help provide cooler and fresher air. Routinely check that your vents are blowing air and the main unit (usually in the basement) is working properly to ensure the greatest bang for your buck in terms of energy management!
Keep doors closed to maintain the cold air inside your home
With the kids running in and out of the house, make sure to let your family know to be mindful of keeping the door shut so that cold air stays inside of your home and doesn't help cool your neighbor's home instead.
To find out more energy saving tips, check out this Smart Energy blog for additional ways to save energy this summer!