Hey business owners, are you and your employees ready to get back to work? As we begin to slowly move forward as a nation to re-open our businesses, we must first start with answering this question: how can we create a place of safety in our offices and workplaces to ensure the health of our employees? Here is where you should start.
How does the pandemic affect your business?
If you are a business owner, you may know that employee health concerns are exceedingly high, as they should be. For many business owners across the D.C., Maryland, and Virginia areas as well as across the country, you may be faced with a puzzling decision of how to re-open your business and how to continue regular business operations safely.
The global pandemic has made monumental changes to the way we go about our everyday lives and will be written in our history books in the years to come. Our way of living pre-pandemic does not match how we will live post-pandemic and we must begin to plan for it accordingly.
To maintain safety, security, and peace-of-mind knowing that you and your employees and/or customers are safe, there needs to be standards set in place. Businesses across the nation are coming up with ways to thoroughly disinfect their offices more regularly than before.
Employees are required to frequently wash their hands, stay home if sick, wear personal protective equipment (PPE) such as masks, and maintain a social distance of 6 feet away from others. All employees want to come into work being confident that they can perform their best in a safe environment.
What are your next steps as a business owner?
Many non-essential businesses that are re-opening or will be re-opening very soon are unsure of how they will re-open, how they will set safety standards, and how they will create a safe environment for their employees. Businesses want to take every precaution to show that when they re-open, employees and customers have full confidence in their safety.
Creating a safe work environment and reassuring that peace-of-mind for all employees and customers can help give your business a push in the right direction of our new normal. Here at Trinity, we value our team members and amazing customers and want to make sure to continue to provide the best and innovative products in the industry. Therefore, we want to offer various business owners new thermal products that can help incorporate a set of safety procedures in your work and customer environments.
These new devices detect early signs of illness to keep both employees and customers safe while maintaining safe business operations. These devices provide non-contact human temperature measurement and is the best way to ensure safety in public places such as grocery stores, airports, hospitals, subways, schools, shopping malls, enterprises and other businesses. Even though these products are not medical devices, they can help us detect, prevent, and control.
Here is a list of Trinity thermal products that you can incorporate into your standard business routine:
Handheld Thermographic Camera
Thermographic Turret Camera
Thermographic Bullet Camera
Digital Hand-Sanitizer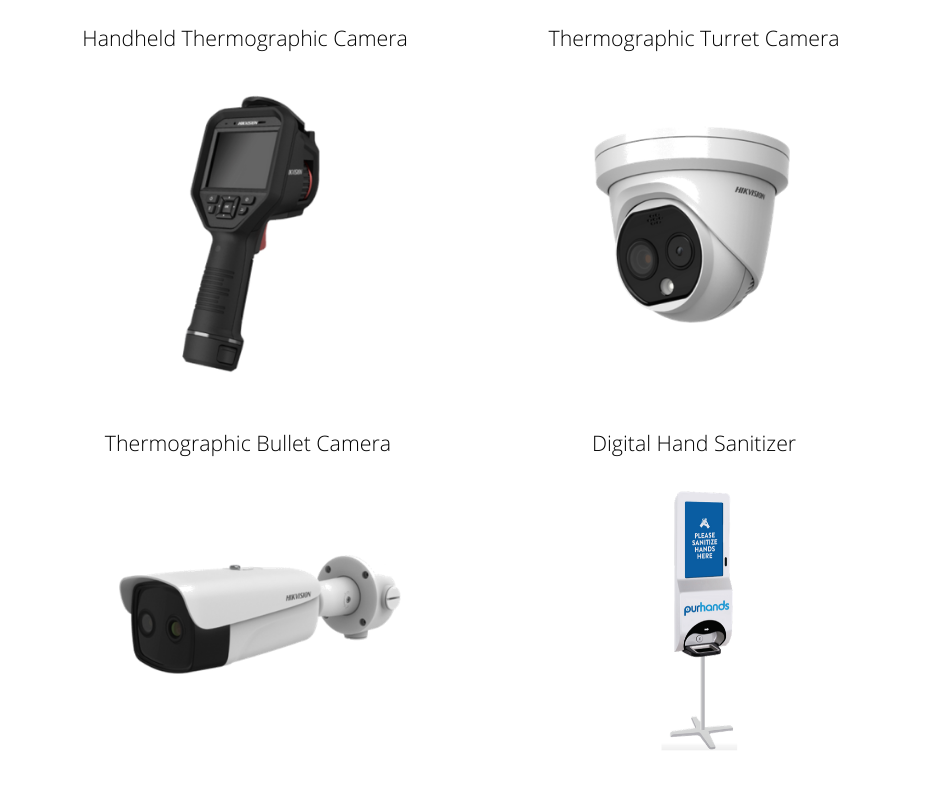 How does it work?
These non-contact human temperature measurement devices use infrared thermal imaging technology to quickly screen and notify if an employee's body temperature is above normal. These thermal devices offer functions that include an online temperature measurement system, facial recognition, and temperature alarm. These products can help detect and alert, in real-time, improving outcomes and creating a safer environment for both employees and customers.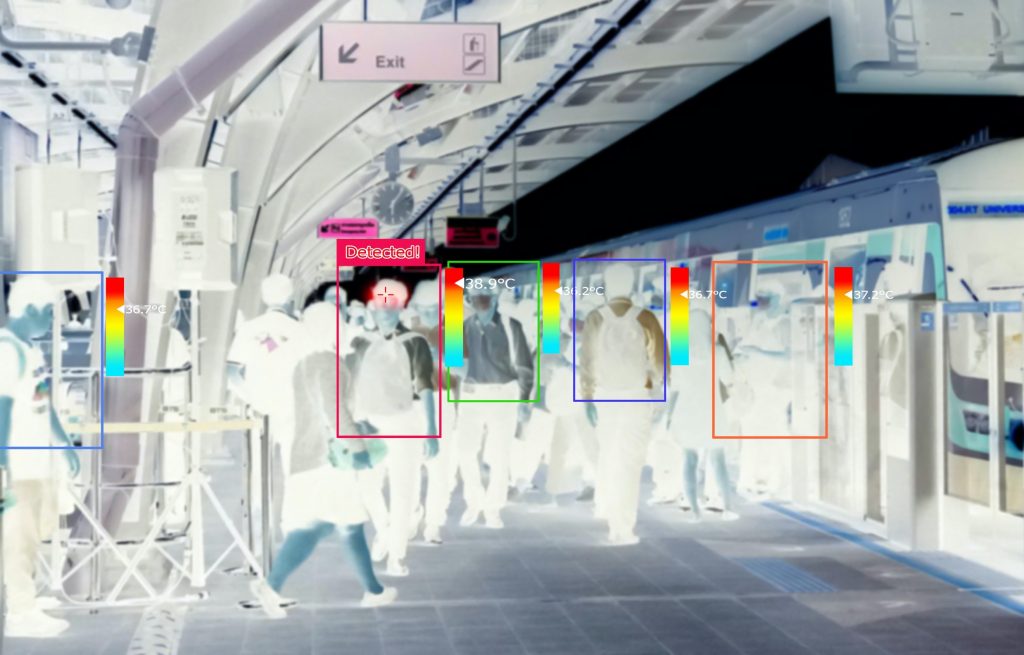 As business owners, creating safe environments for both employees and customers is imperative to the success of any company. Not only following government regulations as a business but also setting cleanliness standards is a must in our new normal. Instilling confidence and a sense of safety in your employees when they come into work can help boost productivity, strengthen the work environment, and help create a sense of normalcy in such unprecedented times.
If you are a business owner and want to find out more about how you can detect, prevent, and control with these new thermal products, please give us a call. Let's get back to work safely!