For Business Security Services, Call 800-613-1874!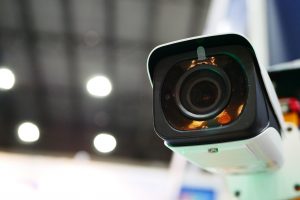 Trinity Wiring Solutions, LLC can help you consider all potential security risks and make sure that you have the right protocols in place. Follow our business security checklist below to plan a more safe and secure environment for yourself and your employees.
For all of your commercial security needs in Northern Virginia, Maryland, or Washington, DC, contact our team today!
General Building Security
Here are the general commercial building security checklist items you need to have on your list:
Do security personnel have visuals of all potential entrances and exits? This includes HVAC points and delivery docks as well as the main doors.
Do you have adequate lighting in all outside areas of the building? This includes the parking garage and any outside stairwells.
Do the trash receptacles or dumpsters have the proper security in place to prevent tampering? This is particularly important if you throw away anything that is hazardous or sensitive.
Have you created a plan for mailroom security and package receipt?
How will you protect your facility from suspicious packages?
Do the security professionals know how to shut off utilities if there is an emergency?
Do you have a comprehensive evacuation plan?
Have you created an evacuation plan that is manageable, and does your team have multiple evacuation routes available to them?
Video Surveillance Checklist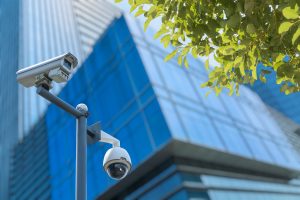 Video surveillance is a critical component of your security system. Consider these questions for your checklist:
Are you saving video surveillance footage for at least three months?
Are the surveillance cameras able to film all areas without anything blocking them?
How do you manage your video surveillance system when shrubs grow or a delivery vehicle pulls in?
Have the cords on your cameras been secured so no one can tamper with them?
Is the video surveillance accessible whenever it is needed?
Can you access live video feeds if you have a concern?
Does video surveillance reach all key areas of your facility, both indoors and outdoors?
For commercial security services near you, give us a call at 800-613-1874. 
Building Access Control Checklist
Keeping your business under the security of an access control system is an important part of building security, so keep these items on your checklist:
Do you have a plan for building access?
Will access cards be disabled if an employee loses it or is terminated?
Are the building access protocols in place and understood by all?
Do you have a plan for identifying and verifying any visitors that will come to the facility?
Do visitors need to register before arrival? How will visitors be screened?
Security Alerts Checklist
Finally, see if you have these important security alerts in place:
Do you have a plan in place to get alerts when you have a potential security breach?
Does your system alert the local authorities when you need security help?
Can you check your video feeds from a mobile device if you have a security alert?
If you have gone through this checklist and found your plan wanting, Trinity Wiring Solutions, LLC can help. Our commercial security solutions will help you fill in the gaps in your building security plan.
Contact our team today to discuss your commercial security needs in Northern Virginia, Maryland, or Washington, DC!