Custom Security Solutions in DC, MD & VA
For Custom Home & Business Security Solutions, Call ​800-613-1874!
Custom security solutions such as access control, video surveillance systems, home automation systems, and more can dramatically reduce risk when it comes to home or business security.
At Trinity Wiring & Security Solutions, our mission is to keep you safe with responsive security technology.
Contact Trinity Wiring & Security Solutions or call 800-613-1874 to schedule a consultation!
Custom Commercial Security Solutions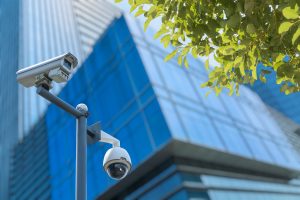 When it comes to security and wiring for your commercial property, you need to rely on the professionals at Trinity Wiring & Security Solutions to keep your company safe. We offer many products and services to keep your commercial business operating safely and efficiently. Some of these services and products include:
Access control. Want to provide your colleagues and business partners with a secure working environment? Choose an access control system that features multiple user codes, swipe card accessibility, and auto-lock doors.
Video surveillance. Keep your business safe with our commercial video surveillance services. We offer 24-hour cloud recording, local backup, and live-streaming.
Audio/visual equipment. We offer a variety of options from music and telecommunications to full media systems.
When you choose our custom commercial security solutions, you can choose what to include in your package.
Not sure what you need? Contact Trinity Wiring & Security Solutions today—we help you decide what's best to include for your industry!
Custom Home Security Solutions
At Trinity Wiring & Security Solutions, we offer a number of security solutions for your home in the Washington, DC area. Some of the types of residential security systems we can install include:
24-hour home security monitoring. Building a new home? We can install a hardwired home security system easily in your new construction project. Need added security in your existing home? We can install a wireless monitoring system in little to no time.
Burglary monitoring. If you are worried about a home break-in, you can rest easy after installing our state-of-the-art burglar alarm system.
Fire monitoring. We install high-tech fire protection and fire monitoring systems to alert you before tragedy strikes to help you save your home from excess damage. These devices can be installed in your home or business.
Medical monitoring. Think your home may have a gas leak? With our medical monitoring systems, you can keep your family safe from harmful gases, like carbon monoxide.
Audio/visual monitoring. Have small children or pets? Travel often? Keep track of your home and the safety of your loved ones with our audio/visual monitoring equipment!
When you choose our custom residential security solution, you can design your own home security system—focusing on the factors that matter to you.
Schedule Residential & Commercial Security in DC, MD & VA
Trinity Wiring & Security Solutions should be your first call. We offer high-quality, state-of-the-art security solutions to commercial spaces and residential areas throughout Maryland, Washington, DC, and Northern Virginia.
Want to learn more about our services? Contact us today or call 800-613-1874 to schedule a consultation!